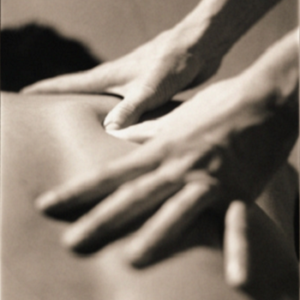 Healing : Herbs : Gardening : Food : Misc. Services & Retail

Healing Hands for Humans & Animals
Isaac Mann-Silverman, Chinese Medicine
Oakland, CA
While Isaac is a licensed acupuncturist, most of what he does these days falls broadly under Chinese medical bodywork. He is extremely skilled and knowledgeable, and his practice style is one that demonstrates the kind of artistry that can flow from mastery. Isaac has a lot of experience working with patients who are diagnosed with Hypermobile Ehlers-Danlos Syndrome (hEDS) and other forms of hypermobility, as well as a broad range of injuries. He is currently my primary Chinese medicine practitioner. Regrettably, his office in the Temescal is not wheelchair accessible.
Anna Wolff, DO
San Francisco, CA
Dr Wolff is an osteopathic physician who is board certified in Neuromusculoskeletal Medicine. While they see a broad range of patients, they have specific interests Long COVID/PACS, ME/CFS, hEDS/HSD, Fibromyalgia, POTS/Dysautonomia, PTSD, and somaticized trauma.
Whitney Moses, CMT
Oakland, CA
Deep, mindful, and effective work provided in a home-office setting. Not wheelchair accessible. Whitney has become my massage mainstay.
Taylor Shogren, CMT
Albany, CA
Deep, often intense, and effective work provided in a professional office location. Wheelchair accessible. Tends to book out in advance due to high demand. Taylor is also my beloved husband.
Dr. Martin Borge, DC
Novato, CA
When my longtime Directional Non-Force Technique (DNFT) chiropractor, Dr. David Doan, retired early due to the pandemic, I found myself in a real bind as there just aren't many DNFT practitioners around and all other forms of chiropractic care I have ever tried have injured me. Enter Dr. Martin Borge. It's a schlep to get to him, and I really need to time it between traffic peaks, but it's been worth it for me.
Polaris Insight Center, Ketamine Assisted Psychotherapy
San Francisco (Castro), CA
My experiences with Polaris continue to be some of the best time and money I've ever spent on my mental health care. I was incredibly anxious going into the process of ketamine assisted psychotherapy (KAP), but Eric and Jordan provided a physical and energetic space that was safe enough for me to quickly settle in and explore, both individually and with my small group, for my first experiences. I felt, and still feel, held there in a way I have not previously experienced in any healthcare setting; it is expansive and warm. I encourage anyone who is interested in the vast potential of this therapy to contact them. Ketamine clinics are starting to pop up all over, it seems, but if you want it done right this is absolutely the place to go.
Abbey Pet Hospital
El Cerrito, CA
Dr. Matthew Judd and Dr. Gretel Schlegel are favorite veterinarians of ours for being especially approachable, kindhearted, and practical their approaches. The Abbey offers some of the lowest cost full-service spay and neuter surgeries to be found in the East Bay, and they do it without cutting corners on quality.
Dr. Bennett's Veterinary House Calls
Serving the Counties of Alameda, Contra Costa & Solano, CA
Sometimes there is no substitute for the old-fashioned house call. From in-home care to in-home euthanasia, Dr. David Bennett and his staff have come to our home to reduce the amount of stress on our animals during their veterinary care, as well as to provide in-home euthanasia. He has also worked well with some of our more shy and difficult cats.
Dr. Cheryl Bennett, DVM
Serving the Greater Bay Area, CA–Call for availability (510) 289-3743
Dr. Cheryl Bennett specializes in in-home euthanasia, and she's helped us through some very tough times.

Herbs
Mayway
Oakland, CA
You may notice that I often specifically request a Mayway brand in my herbal prescriptions. Mayway's products are widely available and quality assured, and they are manufactured in Oakland.
Spring Wind
Berkeley, CA
This is a wonderful herbal resource for practitioners and members of the public alike. I use a number of their topical products both at home and in my practice.

Gardening
Annie's Annuals & Perennials
Richmond, CA
You can't beat Annie's for selection, knowledge, fun events, and free talks. It's a true Bay Area gardening institution. It says a lot that I was introduced to it years back by a friend who lives in Palo Alto and who was making her twice-yearly pilgrimage to our neck of the woods, and with young twin girls in tow. In weekday traffic. It's that kind of worth it.
Berkeley Horticultural Nursery
Berkeley, CA
Great selection on offer. I've personally not enjoyed my interactions with staff, finding them a bit snobbish on the whole, albeit knowledgeable. Great for trees and shrubs.
Plant and Pottery Outlet / Valley Tropicals
Sunol, CA
I was absolutely thrilled with my experience there. I emailed ahead to check the availability of a particular plant in a particular form and size, and I was emailed back promptly with the good news. The selection of other plants was pretty good, too, but not great, and not all the plants were in great condition. The prices were excellent, though, and I am happy with my purchases. The staff was great, too. Excellent service. The cashier and two floor hands that helped me were really on top of things. I will be back!!! The selection is good, and the prices are fantastic, making it well worth the drive at non-peak times of the day.

Food
Farm Fresh To You
Capay, CA; Delivery throughout the Bay Area
Get it fresh right to your door! They often sources produce varieties that are tough to find in stores. Customer service hiccups have been few and have always been handled gracefully.
Enssaro
Oakland, CA
Some of the best Ethiopian food the Bay Area has to offer happens right here. Even ardent meat eaters love their Veggie Combo plate. If you ask, the injera will be made gluten-free from traditional teff rather than wheat. It is not, however, a gluten-free facility.

Misc. Services & Retail
A Revelation in Fit
Oakland, CA
I'm about to put forward a couple of ideas I'd like you to integrate into your consciousness. Are you ready?
1) A properly fitting bra/binder is as important to your health and well-being as properly fitting footwear.
2) If you're large or just hard to fit, it's even more important.
3) A Revelation in Fit not only wants to help you achieve this fit but has the means to help the vast majority of hard to fit bodies–whether on the large or small end, or anything in between.
Most people "find their size" by combing through the racks of what is available, trying on a frustrating number of bras, and buying what seems to fit, mistakenly thinking that that is their size. When you get properly fitted, you may be stunned to find that you're much larger in cup than you imagined, and that your true size isn't generally available at most stores. Hence, you never figured it out by trial and error.
The weight of your breasts, as well as how you feel about them, greatly impacts your body posture, and posture is often an underlying culprit in musculoskeletal pain. By correctly supporting the breasts, regardless of their size, and by providing nice shape, both supportive comfort and confidence are boosted.
Don't just take my word for it–go get fitted! If you are like most people I know and have been (often unwittingly) making do with improperly fitted bras for decades, your physical and emotional health will instantly benefit. You will be amazed.
As for those who bind, Robynne does not currently offer binders, but she wants to. The problem is that she wants to offer high quality products with ranges of fit, not junk. The only brand she has found to date that meets her standards does not do wholesale. So, if you have information on what kinds of binders you would like to see made available in her shop, please contact her. She wants to hear from you!
Jonah June Tharp, Hairstylist
Berkeley, CA
A great haircut can be better than therapy. Not every cut I wear comes from Jonah June (in fact, I often cut my own hair), but when I want it done really right, they are where I go. They have consistently given me the best haircuts I have ever had, to say nothing of their shampoo scalp massages. Heaven! I have been a client of theirs for well over a decade at this point.
Five Little Monkeys
Albany, CA
I have been impressed by the selection and staff every time I have gone into this place. Whether I have been seeking toys by age, gender, or gender-neutral attributes, the staff have never failed to come through. Free gift wrapping.