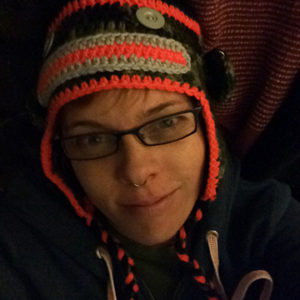 About Me
My given name is Kristen Conner, but I much prefer to be called by my old nickname, "tank". In Living Tree I have endeavored to create the sort of safe, clean, comfortable, and unhurried experience that I would like to have as a patient but all too often find lacking in medical settings.
I have an intimate relationship with injury and chronic pain due to a genetic collagen disorder called Ehlers-Danlos Syndrome, Hypermobility Type. I came to my studies in massage therapy, acupuncture, and medical qigong because the standard offerings of NSAIDs, narcotics, and cortisone injections frequently caused more problems for me than they resolved.
Just as my background as a massage therapist greatly informs my knowledge of the body and how I approach it through acupuncture, my extensive and ongoing experiences as a patient within the medical establishment continue to shape the ways in which I relate to my patients and inspire me to simply be better in every aspect of the care that I provide.